Are you a small local business and looking to increase your sales?
If your answer is yes, this article is for you. A Google My Business listing helps you to show up in search results when people are looking for services or products like yours online. It's free, which makes it an affordable marketing tool for small businesses.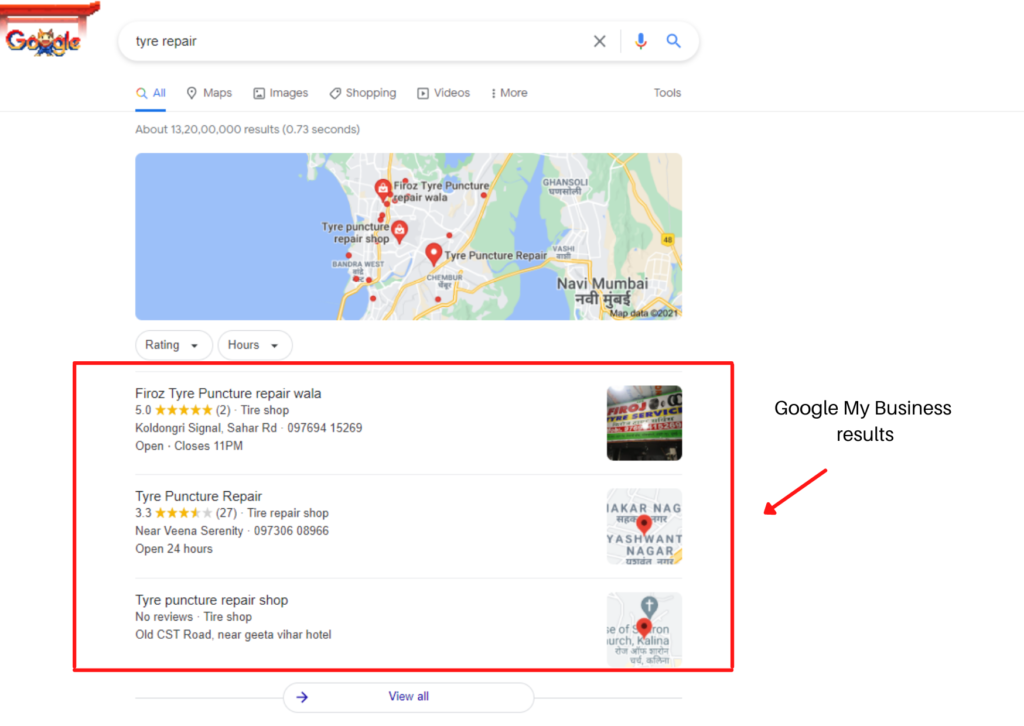 It is quite powerful and we can make it more effective by following simple steps. Here are 7 tips to optimize your Google My Business listing.
1. Fill complete details in your profile
Give Google as much information about your business as possible. Fill up the Info section completely. That means you should fill out contact details, service area, service hours, and more. It helps Google to match your business to customer searches. In other words, it improves your search ranking. It is wise to use the right keywords where possible.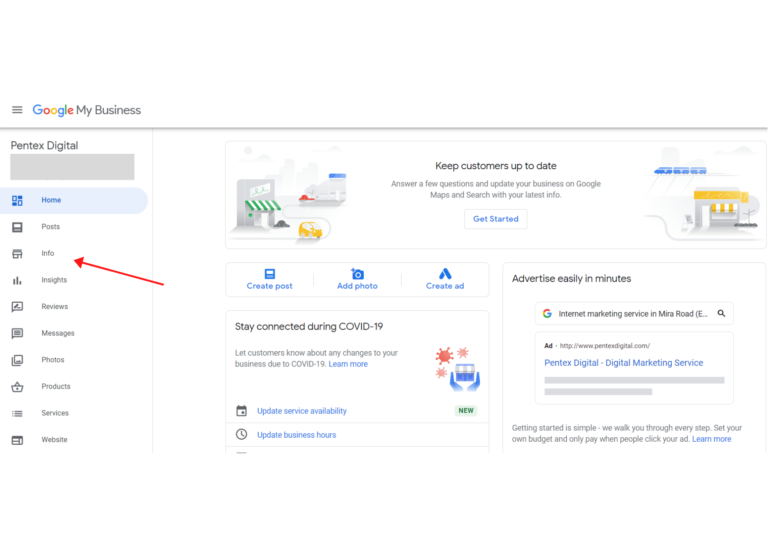 Local ranking is dependent on the below factors
Relevance: How well your listing matches a search
Distance: How far your location is from the search or searcher
Prominence: How well-known a business is  
Using the right keywords will improve relevance.   
2. Use photos and videos
Add logos, cover photos, and other business-related photos. It helps people see what your business is all about.
You can also add photos of your location, surroundings, and products. Add exterior and interior photos of your business place. Just make sure that the photos are of good quality and they are appetizing. It is realized that business listings with photos receive more requests for directions and have excellent clicks through to their websites. Use short videos also to explain location, products, and services.
It is ideal to hire a professional photographer but if you can not afford them, you can take photos with your mobile and get them enhanced before uploading.
3. Keep posting updates and special offers
Information on your Google my Business profile such as your address, hours, and contact info, should always be accurate and up-to-date. Make sure to edit this information if it changes.
You can also create posts for your business to inform customers of updates, new products, offers, and events.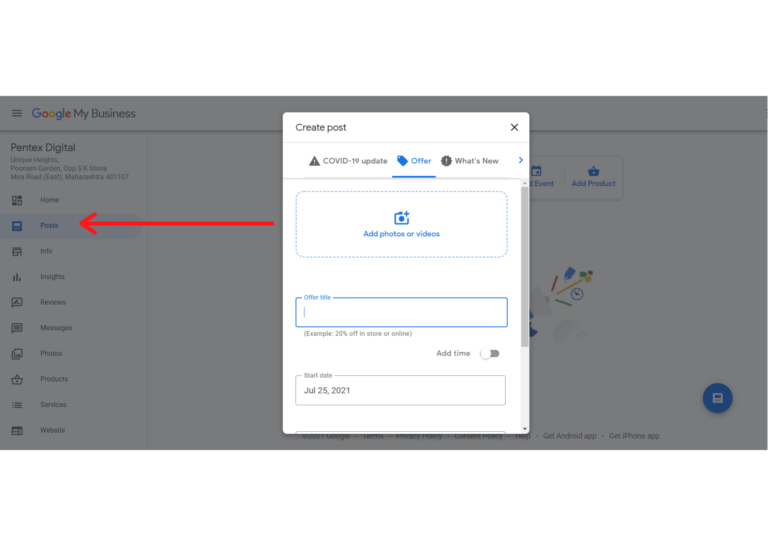 4. Add special features and attributes
On Google My Business, you can select various attributes to make customers aware of your business. For example, you can share whether your business offers outdoor seating and Wi-Fi, or if it identifies as women-led. Select relevant, accurate attributes for your Business Profile to help your business stand out online.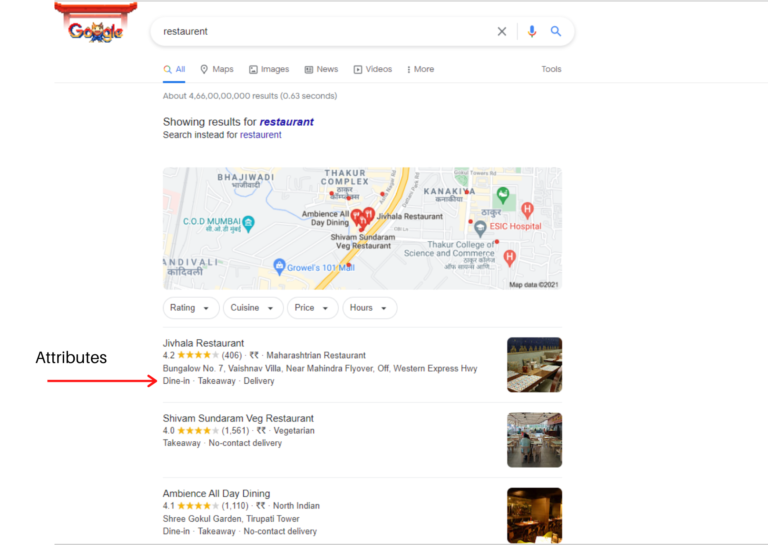 Attributes appear on your Business Profile on Google Search and Maps. If you add certain attributes to your profile, your business might show up in search results when people search for places with those attributes on Google Search and Google Maps.
5. Get reviews from your customers
It's proven that reviews impact decision-making. A good review can pull prospective customers in your favor. But the most important thing is that reviews improve your Google ranking.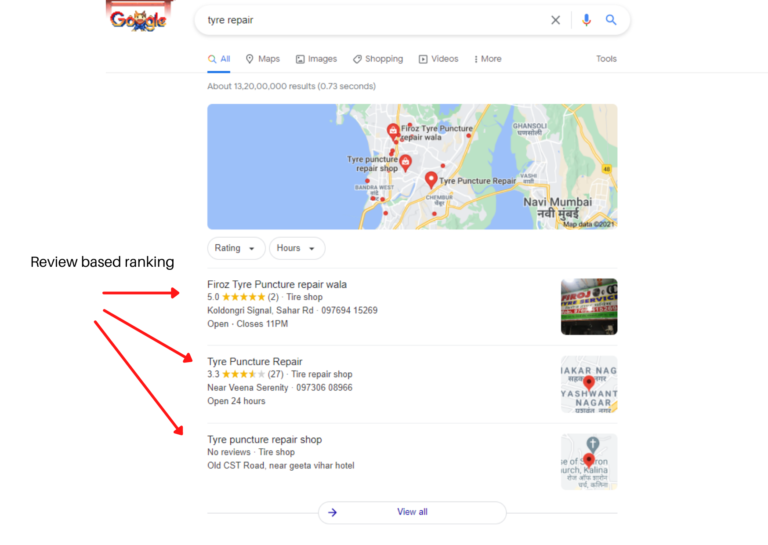 Since Google does not restrict reviews you may get negative reviews also. You should be ready for it.
6. Reply to the reviews
Staying responsive builds trust. It is a great way to promote your brand voice. Google does not allow you to delete a review. Sometimes you may get negative reviews also, do not ignore them. Respond positively and address the issue raised. 
You should be honest in your responses. Be sure to offer an apology when it's warranted. You can tactically handle tough questions or remarks. You can ask for direct messages in such cases and take it away from the review forum.
7. Use insight to refine organic traffic
The insight feature of Google My Business profile is unique in many ways.  
You can track how many customers search for you, call your business, ask for directions, click on your photos, and more. It also gives you a comparison of your listing with other businesses like you.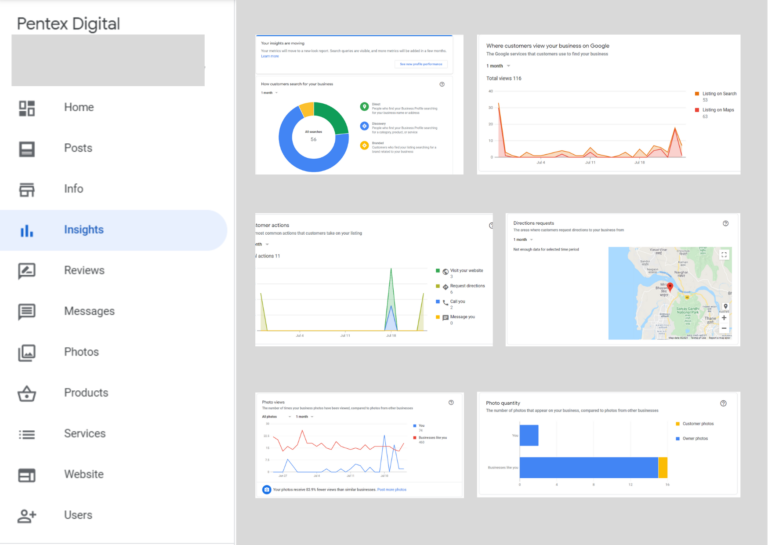 Conclusion
Google My Business is free and very powerful. It's a dynamic snapshot of your business. Just by maintaining simple discipline, we can make it more efficient which can help you rank better than your competition in local searches. Customers who are looking for the products and the services on Google search are the potential buyers. If you rank higher in Google searches, have good reviews and have proper attributes mentioned, it's more likely that you get customers than your competition. 
As a part of Corporate Social Responsibility, Pentex Digital provides FREE Google My Business listing. You can register here if you want to avail this service.