Are you a blogger and want to see your blog post rank higher in search results? Simple SEO tips would help you in getting higher ranking and increasing organic traffic to your blog post.
Blogging is the best way to engage customers. All businesses blog very regularly to provide fresh and useful content to their customers. There are various methods to increase traffic to the blog post. While social media remains the first source in attracting traffic, SEO techniques are equally effective. The best part of SEO is that it is free. It focuses on a higher ranking of the blog post and thereby increasing organic traffic substantially. 
This article is useful to all bloggers. Here I will give 10 SEO tips that are time tested and proven.
1. Use of keywords – Main keyword and Longtail keywords
Proper use of keywords is quite necessary for SEO optimization. You should find one keyword and write a blog around the same. It will be your main keyword. Research on keywords will give you an insight into what users are searching for. Select one main keyword that is queried the most. You can use free tools such as Google suggest for finding the main keyword. For example, if your niche is Guitar courses, type Guitar courses in the Google search bar and do not hit enter. Google would suggest the most searched keywords around it. You can pick up a keyword like "Online Guitar course" or "Guitar courses for beginners" for your blog post.  There are plenty of other free keyword tools that you can use in deciding your main keyword.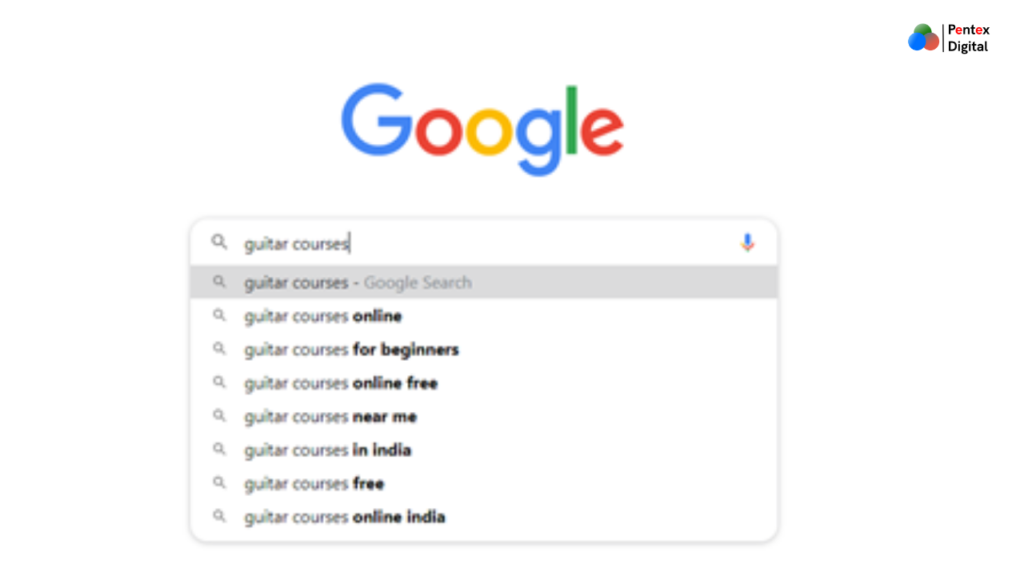 Once you select your main keyword, take care of the below points while using it in your blog post
Use keyword optimally, do not repeat it unnecessarily. Using it uselessly many times is called keyword stuffing. This is perceived negatively by Google search engines.
Use the main keyword is in the headline (H1, H2, H3).
Use the keyword in the meta description. Write a good meta description for each blog post and utilize full space (around 300 words). A page with a meta description has a higher CTR (click-through-rate) than a page without meta description.
Other than the main keyword, using a few longtail keywords are suggested for SEO optimization. Longtail keywords are generally a syntax with many words around the main keyword. As shown above, if "Guitar courses for beginners" is the main keyword, then "Guitar courses for beginners in Hindi" could be a longtail keyword. Longtail keywords are specific. They are less competitive but are very powerful.  They increase the probability of a user reading the full blog post. Once a reader reads blog posts and finds them useful, he likely reverts to you for additional information/services.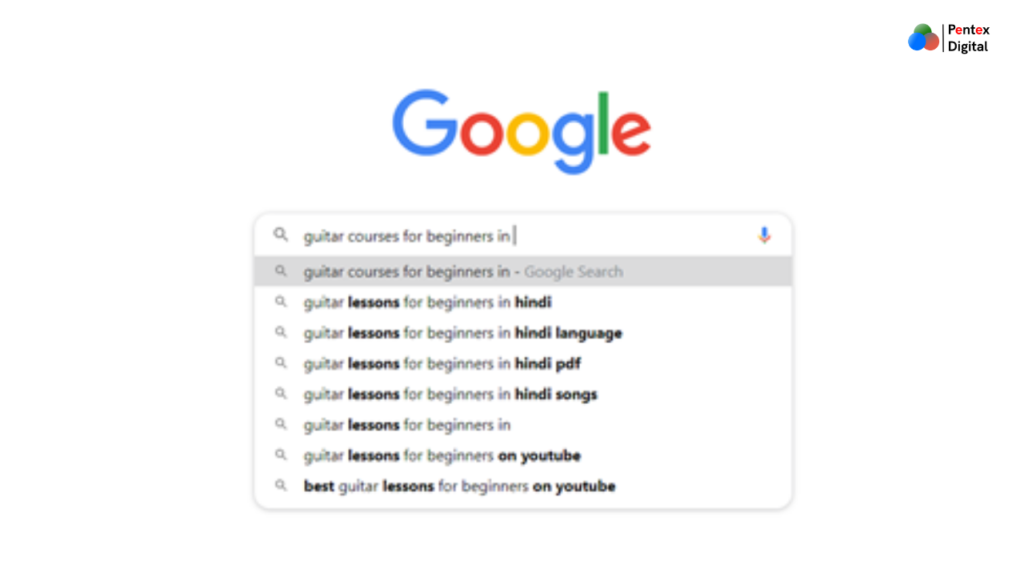 2. Make sure that your blog post page design is responsive and it loads fast
Speed is a key factor in today's life. People do quite a lot of things on the go through their mobile phones. During their searches on mobile, if the blog page does not load fast or does not show up properly on mobile, it is likely that the user might not read the post and skip to the other website. The ideal loading of a page should be within 3 seconds.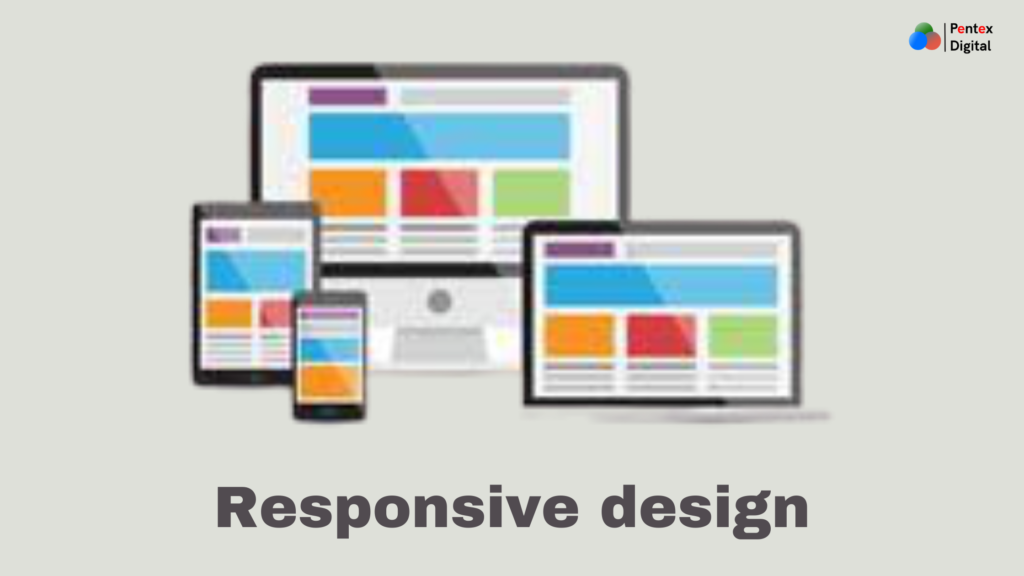 When a user visits your blog site and leaves very quickly due to any reason, it is known as bouncing. If the bounce rate is high, Google reduces the ranking of your blog post. It is simple to make your blog site responsive. Most of the WordPress themes offer quick methods to see the mobile view during blog site development. You can make the necessary changes to make it responsive.
Further to this, avoid anything which slows down the page loading. Deactivate plugins which are not useful. Compress images before uploading. Use plugins for compressing images so that whenever a new image is uploaded, this plugin compresses it right away. 
3. Optimize images with alt description
Images are an integral part of a blog post. Images give good visual display to and help in catching the reader's attention. Search engines cannot see the images as we do but can read alt descriptions. It is a good practice to write a short description of the image so that they show up in the search results.  Alt description is also known as alt text. They are embedded inside the image. Besides helping to rank better in search results, they also help in improving user experience. 
A visually impaired person when uses a screen reader to scroll through your blog site, these alt descriptions would help him understanding these images in the blog post. For example, the image where a boy is playing guitar, you can write "boy playing a guitar" as an alt description of the image.
Just take care that the alt description is short and specific.
4. Provide internal links to your other blogs
It is wise to write a series of blogs on a subject and publish them in a sequence. Connect these blogs through internal links. It not only helps in retaining a reader on your blog site for a longer time and also takes them to your other articles. It increases the relevancy and authority of your blog post and improves search engine ranking. However, it is needless to say that too much linking can confuse search engines and can be counterproductive.  Hence design your contents wisely and make provisions for internal link building.
5. Use SEO Plugins
The purpose of blogging is to provide fresh content to users. When there are too many posts, It is not always possible to link all the relevant sections. Due to this, your blog post gets buried in your site. Search engines find it difficult to reach a relevant page.  A sitemap can help search engines to understand your blog site properly and help them in finding the relevant page on a user query. Many SEO plugins are available that automatically create sitemaps.  If you are a WordPress user, All in One SEO or Yoast SEO are quite popular SEO plugins.
6. Create useful content
Content is the most critical aspect of your blog. Write content considering its usefulness to the user. Many times, people focus on keywords rather than content that is not the right thing to do. Users look for the relevance of content to their queries and read a blog only when they find it useful to him. The length of your post is also critical for Google search ranking. Write a post with at least 1500 – 2000 words.
7. Keep posting  new contents and update old contents regularly
Keep posting new and creative content regularly. Freshness is a   factor in search engine ranking. While posting new content is critical for search ranking, it is equally important to update your old content to keep it relevant with time. If any of the old content becomes irrelevant, remove it from your blog site. By doing so, your blog site will always remain updated and full of fresh and useful content.
8. Link your blog to other websites with higher authority
Link building is an integral part of SEO. Internal linking is easy as you have full control of your blog site. Getting backlinks and linking your blog site to other trustworthy sites are also helpful in search engine ranking. Getting a backlink is a long process, but you can link your blog site to some higher authority sites where good resources are available. When you link to others, they would also link back to you when you request them to do so.
Many people are scared to provide links to other blog sites fearing that the reader would leave his blog site and will go to the other site. But remember, a user is coming to you for the usefulness of the information. If you know good contents are available at some other site, directing your user to those sites is a help to them.  It helps to create trust with the user and is quite productive.
9. Use proper and useful URLs
Search engines read URLs. If they are simple, it helps search engines to find your post quickly. Keep your URLs very simple and meaningful.  When you are developing your blog post, go to settings, and set permalinks to post name.
Look at the URL of this post, I have made it simple just by permalink setting.
10. Use Google Search Console
Google Search Console is a useful tool in checking the performance of your blog site.  It is a must SEO tool for any blogger. It is free to use and has many features.  
It gives you an insight into your blog site performance. It helps you indexing your blog post so that search engines can find them against user queries. It also gives the list of errors in your blog site that you can correct immediately. It preserves your site maps and provides data on page speed, mobile usability, internal links, backlinks that you can analyze and align your blog post to have better search rankings.   
Conclusion
These are simple on-page SEO tips that help the higher ranking of your blog site. The selection of the main keyword and longtail keywords are critical for your blog post. Google Search Console is good for analysis and corrections. Many other small actions like permalink setting, alt descriptions, SEO plugins, quality, and quantity of contents are a few simple techniques that are very easy to do.If you adhere to them, you should be able to get a higher ranking, attract more traffic, and generate higher revenue through your blog site.
If you find this post useful, please comment below. I will be coming out with my new article on Off-page SEO tips very soon. You can read an article Google Analytics for Marketers & Advertisers to understand the concepts of Google Analytics, which is another powerful tool for bloggers.